Comparing the Costs of Buying a New vs. Used Car
Posted on November 19, 2021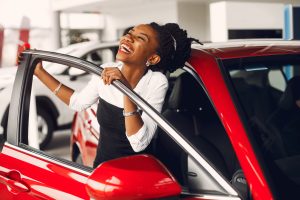 You can feel it: it's time to go car shopping. It can happen for any number of reasons. 
Maybe a new commute further away means you need to save money by switching to a more fuel-efficient car. On the other hand, maybe you've been walking, biking, or taking public transportation, but it's time to switch to a vehicle. Changes in the size of your family also affect the financial decisions that can turn you into a prospective car buyer. 
The hard part about needing a car is it's not always cheap to buy new. On the other hand, the good news is, you don't necessarily have to buy a brand new car. Here are some of the factors that have an impact on how much a car is worth, and how you can be a savvy shopper. If it's time to buy, we'll show you how you can save money on your purchase.
Depreciation
The reason that new cars are often priced higher than pre-owned vehicles has to do with depreciation. New cars lose around 20% of their value within their first year of ownership, a process known as depreciation. Car depreciation typically continues each year by about 10%.
When comparing the costs of buying a new vs. used car, remember that depreciation is less of a factor with a used car. That is because it eventually levels off after around five years of ownership, and stops altogether after 10 years.
Maintenance Costs and Additional Expenses
When it comes to the difference between maintenance costs for new cars versus used cars, they essentially flip flop after a certain point.
New cars usually come with free maintenance periods and warranties that make routine maintenance fairly inexpensive. Once those things expire, however, tune-ups, repairs, and replacements become more expensive.
Examples of typical maintenance costs can include:
Oil changes

Tire replacement, rotation, and repair

Battery replacement

Windshield wiper fluid refills and wiper replacement

Brake pad replacement
Additionally, depending on where you live, there may be car registration fees and tax payments you will be required to pay. It's good to know how much you'll be expected to pay on top of your car loan amount, interest rate, and monthly payment amount.
Saving Money on Your Car Purchase
Fortunately, there are a few different ways that car owners can save money. 
Don't Go Right to the Dealer
For routine maintenance, you don't always need to go directly to the dealer. Other places can often help with repairs and tune-ups for much less money.
AAA maintains a database of Automotive Service Excellence (ASE) certified technicians who can help you at repair facilities with their seal of approval.
Do It Yourself
If you've got the time and the willingness, you can sometimes save money by doing simple repairs and maintenance yourself. A few YouTube tutorials and you may be able to get it done on your own.
Extended Warranty Options
Another way to drive costs down on maintenance with a used car is to purchase an extended warranty. This is a type of insurance policy that helps you cover the cost of repairs once your original warranty expires. You may also have seen them referred to as Vehicle Service Contracts. 
Extended warranties don't cover routine maintenance, and they may not cover all the same things as an original manufacturer warranty, so make sure that you check first to see what is covered. While they can be pricey, they may end up being a good option for used cars that are no longer covered by an original warranty.
Certified Pre-Owned Vehicles
Certified pre-owned cars can be a terrific way to lock down a solid used car purchase. When you buy a vehicle that is certified pre-owned, that means it has undergone an inspection by a trained mechanic who knows what to look for and spot problems or issues.
Even better, they come with factory-backed warranties and have been reconditioned to make sure your car runs efficiently. Car authority, Edmunds, adds that the benefits of certified pre-owned (or CPO) cars also often come with benefits a typical used car does not. Those benefits can include roadside assistance and even maintenance.
Buying New vs. Used Car? Save Even More With Credit Unions!
Unlike traditional commercial banks, when you borrow from a credit union for your car purchase, you can frequently find more competitive interest rates and more favorable terms. That means you are more likely to be able to save on the cost of your car purchase or your monthly payments.
Learn more about the difference between bank and credit union auto loans!