Is a Personal Loan a Good Idea?
Posted on May 22, 2023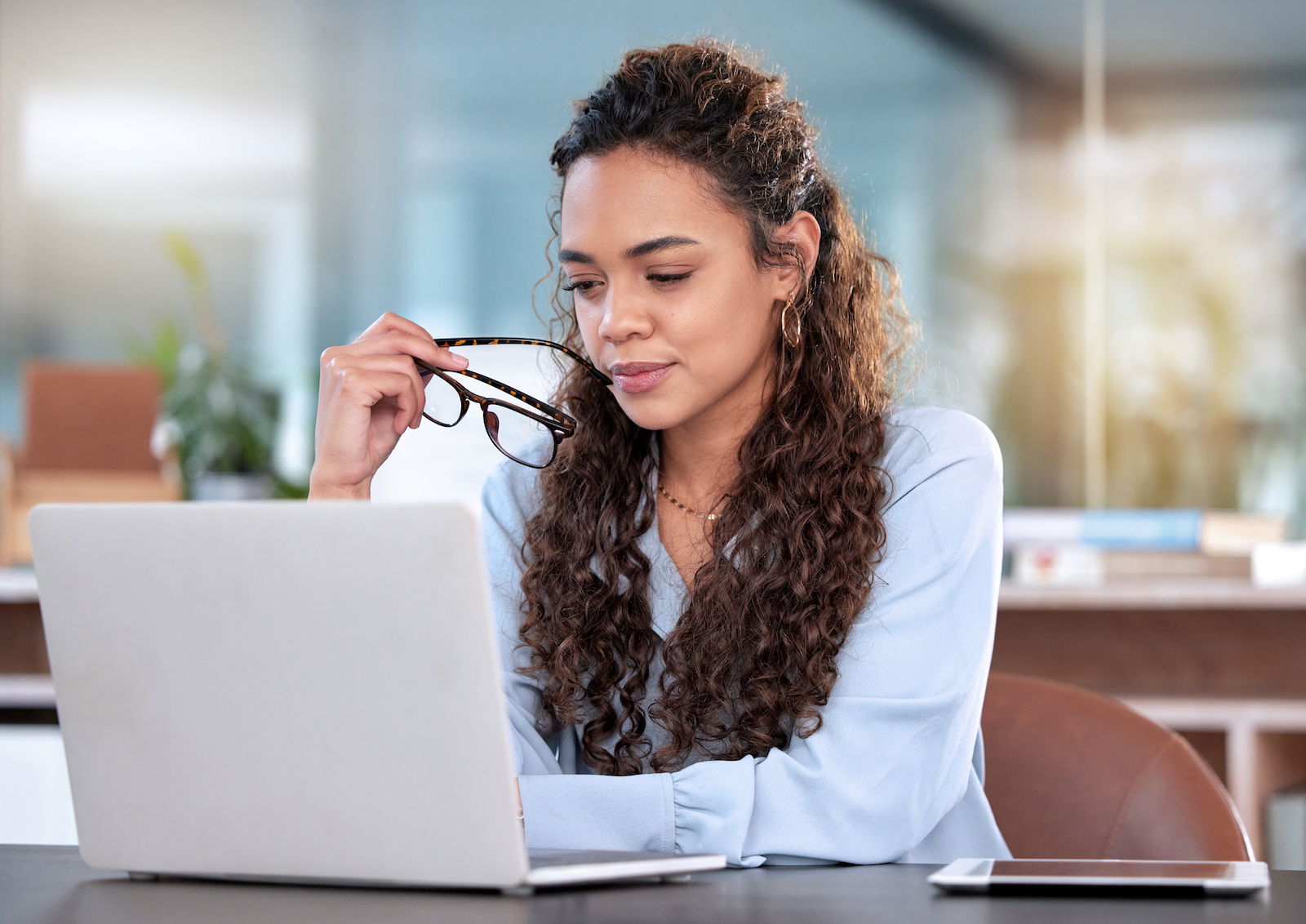 With easy terms, quick approvals, and almost instant cash in your hand, personal loans can be a tempting way to afford things that would normally be out of reach. When is a personal loan a good idea? We take a hard look at when personal borrowing makes sense.
Cash Course: When Are Personal Loans a Good Idea?
Personal loans are different from mortgages, credit cards, and other types of credit. While a mortgage loan secures a home and an auto loan secures a vehicle, a personal loan can be used for a wider range of reasons. Personal loans let you easily borrow money to finance large purchases, cover unexpected expenses, or even pay for home improvements.
Below, we'll take a look at some of the most sensible uses for a personal loan and consider when taking out a personal loan is a good choice for you. We'll also lay out some of the pros and cons of personal loans and explain how to go about applying for one. 
What Are Some Good Uses for Personal Loans?
Personal loans offer reasonable rates, flexible terms, and predictable payments. That makes them a good choice for making many different types of large expenses more manageable. Here are some examples:
Consolidating Debt
Credit cards and other forms of short-term credit usually have high-interest rates. This means it will cost you more to pay for goods or services and their flexible repayment rules make it easy to build up a larger balance than you had planned. 
By using a personal loan as a debt consolidation loan, you can swap two or more payments for a single, fixed installment payment every month. And, while it will likely take you longer to pay off your personal loan, in the end, you'll save money on your interest payments.
Covering Unexpected Expenses
Nothing can derail your budget faster than unforeseen expenses. Car repairs, home maintenance, or unexpected medical bills can overwhelm your monthly income and savings. A personal loan can help you cover these expenses in an affordable, structured way. 
Financing a Big Purchase
Sometimes a necessary purchase is too expensive to be covered by your monthly budget. Many home appliances can sell for $1,000 or more, while a new computer or new clothes for work can quickly add hundreds to your expenses in a single month. A personal loan can also be a quick and painless way to finance home improvements. 
Building Better Credit
Your credit score is based on several different factors including the length of your credit history, how regularly you pay your bills, and the mix of credit products you use, like store cards, credit cards, and utility payments. A personal loan can help improve your credit score by demonstrating your ability to make on-time payments and by adding to your credit mix. 
When Are Personal Loans a Good Idea?
Taking out a personal loan for any purpose is a serious decision. Here are some key considerations to bear in mind to make sure your loan works for you.
You Have Good Credit
Most personal loans don't require collateral, so the lender is relying solely on your credit score and history to determine your loan terms. With a good credit score, you can expect the lowest rates and more flexible terms, making a personal loan a far better option than a credit card for many major purchases that you cannot cover within your monthly budget. 
You Have a Budget…
Don't consider taking a loan unless you also have a good monthly budget in place. First make sure you can afford the expected monthly payment for your loan by first considering obligatory payments like rent and utilities and then unavoidable expenses like groceries, clothing, and personal supplies. Be honest about what you need and what is "nice to have."
… And You Stick to It
Making a budget is just the first step. Following it is the real challenge. Ideally, you should have a demonstrated track record of both making and keeping a budget (and adjusting it to save money and meet new needs) before you consider a personal loan.
You Use It Well
While loans are easy to apply for and usually quickly approved, using the money that appears in your account frivolously can have long-term consequences. A good yardstick is to ask yourself if an item, service, or experience will contribute to your long-term wealth or if it will open up new opportunities to advance yourself.
You're Serious About Repaying
The most important thing to remember about a personal loan is that the money must be repaid on time, every month. Unlike a credit card, there is no option to make a smaller minimum payment if you fail to budget correctly. 
Therefore, you should only take out a personal loan if you can commit to repaying it regularly and on time over a period of many months to several years.
What Are the Pros of Personal Loans? 
Personal loans are easy to apply for and come with heavyweight advantages. Some significant pros of most personal loans include: 
Cash Payments
A personal loan is a lump sum of cash in your hand with few strings attached. It can be used for a wide range of purposes, but check with your lender about approved and prohibited uses before applying.
Low Rates
Personal loans generally have annual percentage rates far lower than those charged by credit cards. Depending on the length of your personal loan, you may be able to save money on interest on a major purchase or by consolidating debt.
Fixed Monthly Payments
With a fixed interest rate and loan life, your monthly payment on a personal loan will always be the same. The predictability of a single monthly payment makes it easier to budget and is much more manageable than multiple card payments.
Flexible Terms
Personal loans can be extended from a few months to several years. While you should always choose the length you can afford, being able to pay for important items over a longer period may allow you to free up more money every month.
No Collateral
Most personal loans are unsecured. While that means you'll pay a somewhat higher interest rate, it also means you do not need to put up a substantial asset like a car or boat as collateral.
What Are the Cons of Personal Loans?
A personal loan is a serious, long-term financial commitment. Some potential downsides of personal loans include:
Higher Payments
Although payments on a personal loan are fixed, you may find some lenders charge higher rates than the minimum payments you can make on a credit card. This is particularly true if you have poor credit. Remember that you need to be able to afford these payments over the entire life of your loan.
Higher Interest Than Some Loans
Interest on an unsecured personal loan is also higher than you would be able to get on various forms of collateralized lending, including secured personal loans, home equity loans, and possibly on some home equity lines of credit. 
Loan Costs
For some personal loans, the lender may charge costs like loan origination or processing fees that can increase the cost of borrowing. These are either charged upfront or rolled into your monthly payments. Some lenders also charge penalties for early payment of your loan, or balloon payments that require you to "top up" payments later in the life of a loan.
Potential Credit Damage
Taking on significant debt in a personal loan can raise your debt-to-income ratio, which can affect your credit score. Being saddled with a personal loan that will take years to pay can cause long-term damage to your credit report. 
How Do I Apply for a Personal Loan?
Getting a personal loan is normally quick and easy. Here are the main steps when applying for a personal loan:
Check your

credit score

: Your credit score remains the most important factor in determining what interest rate you will receive. 

Shop around: Get lenders to run a soft credit inquiry to get an idea of the rates and terms you may get. Credit unions often offer lower rates and more flexible terms than banks.

Choose your loan: With several pre-qualified offers in hand, it's time to choose your loan. Be sure to ask about fees you might be charged while applying for or paying back your loan.

Gather documents and complete an application: Be ready to show proof of identity and address, proof of employment, and details about any other debts or liabilities you have.

Pay fees, get approved, and receive funds: You may have to pay loan application or origination fees up front. Once approved, you'll often receive loan funds in a few hours.
Partners Financial FCU: Your Local Loans Expert
Partners Financial FCU has been serving the greater Richmond area for more than 60 years with great products and friendly personal advice you won't find at any bank. No matter if you're a River City native or a grad looking to put down roots in "Mecca," we have the local connections and financial products you need to get ahead in RVA.
Our unsecured personal loans can help you set up a home while you get a handle on post-college debt, turn your artisan's passion into a business, or be smart when it comes to affording your wedding. 
We offer:
Competitive, fixed annual percentage rates (

APR

)

No origination fees

No prepayment penalties

Approval in as little as 30 minutes
Partners Financial FCU has been proudly serving the greater Richmond area, including Chesterfield, Hanover, and Henrico counties, since 1958. If you live, work, or study in these areas, we're here to help with smart, affordable financing to make the most of living in our community.
Talk to us today about how we can help you with your financial needs or click below to learn more about our personal loans.