How Much Does It Cost to Refinance A Mortgage?
Posted on December 4, 2020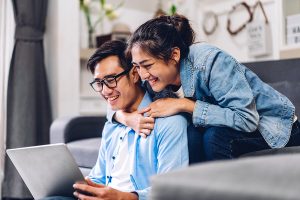 If you want to save money on your mortgage, refinancing can help you achieve that goal. Refinancing can lower your monthly payment, decrease your interest rate, or shorten your loan term.
However, some costs go along with refinancing your mortgage. Being aware of these fees can help you determine if the benefits of refinancing outweigh the total price it will cost you. 
Benefits of Mortgage Refinancing
Refinancing your mortgage means that you pay off your existing mortgage with a new loan. The new loan typically is better in some way.
You might refinance your loan to obtain:
A lower interest rate
A shorter mortgage term
Lower monthly payments
A different kind of interest rate – either fixed or adjustable
A lower interest rate saves you money on interest overall. A shorter-term helps you pay off the loan faster, meaning there's less time to accrue interest. While lower monthly payments might not save you money overall, they free up your budget each month to spend money on other things you need.
Switching from an adjustable to fixed-interest rate mortgage allows you to predict how much money you'll owe on the mortgage in total and keep your payments consistent. On the other hand, switching to an adjustable-rate mortgage helps you take advantage of falling interest rates without always having to refinance.
How Much Does It Cost To Refinance?
Refinancing does not come without costs. As a general rule, refinancing can cost between 2% and 5% of your mortgage principal.
The refinancing fees are similar to those you paid when you first took out your mortgage.
1. Application fee / Origination fees
This group of fees are often called by different names but are all the fees that are associated with processing the loan application, obtaining a credit report, and executing the loan. Typically, these are equivalent to 1% to 1.5% of the loan amount. 
Be sure to check and see if the origination fee charged on the loan includes the credit report and application fees, which can be up to $50 and $500 respectively.
Some origination fees are negotiable, so always be sure to ask. Even if they are not negotiable, you can save money by shopping around and being aware of the average origination fees on the market.
2. Appraisal and inspection fees
Some lenders require that before you refinance, you get your home appraised. An appraisal is a professional assessment of how much your home is worth. It's a way that lenders can make sure they are not loaning you more money than your home is worth. If you default on your loan, the lender wants to know they can recoup the lost money.
A refinance appraisal can cost you up to $400.
Your lender may require an inspection along with your appraisal, which can run you another $400 to $500.
3. Prepayment fees 
Some loan companies will charge you money to pay off your mortgage early. These are not extremely common but can significantly dampen the benefits you would get from refinancing.
The charge can be between a hefty 1% to 5% of your outstanding balance.
4. Insurance fees
Having homeowner's insurance is mandatory for obtaining almost any mortgage. This is no different for a refinanced mortgage. You will likely already have homeowners insurance, but the new company will need to verify.
In addition to homeowners insurance, you'll also have to pay title insurance. Title insurance is a special type of insurance that protects the lender from any errors made in validating the ownership of the house. The fees associated with this can be up to $900.
Will You Save Money By Refinancing?
All of these charges add up, making it hard to gauge if you will save money by refinancing. The first step is to add up all the costs you will pay. As we mentioned, you can assume you'll be charged about 2% to 5% of your mortgage principal for any refinanced mortgage. 
As you start shopping and apply for loan pre-approval, you can ask for a summary of all of the refinancing costs with that particular lender. This can help you put a concrete number on the cost of refinancing.
Then you can compare those costs to the amount you'll be saving every month with the proposed interest rate. How many months of savings will it take to recoup the total costs of the fees for refinancing? If that number is smaller than the amount of time you expect to stay in your home, then it might be a good time to refinance. Be sure you know all the information beforehand.
Now that you are aware of the potential costs of refinancing, you can start looking for loans that offer the best deal on your actual mortgage as well as the best deal on closing costs. Be aware, though, that even if a loan offers low origination fees, the lender may try to recoup these costs via a higher interest rate over the full loan term.
You may calculate the amount of money you'll save over the life of the loan by using a helpful calculator. Then, you can start to compare mortgage refinance loans and choose one that best suits your needs. 
Related: