What Documents Do I Need To Refinance My Mortgage
Posted on February 4, 2021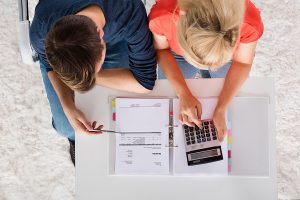 When it comes to refinancing your home, the process can seem like an endless stream of paperwork. Unfortunately, missing documentation can result in the refinancing process taking a lot longer than you might have hoped. 
Time is money, and getting that lower interest rate as quickly as possible is the goal! To that end, there are ways to make the process proceed more smoothly.
One way to streamline the process is to gather all the documents you need before you begin. Luckily, most of these documents will be the same as those required when you applied for your mortgage. If you've kept track of them, you're in luck. If not, it will be helpful if you keep all of these documents in the same place after you've tracked them down — this will help you prepare for any future refinances as well! 
To help out, we've outlined a checklist of what documents you need to refinance your mortgage. 
1. Proof of income
Proof of income is something you will need for many financial applications, not just refinancing. It's a great idea to keep track of your tax returns and pay stubs as you receive them so that you have them handy when you need them. 
Proof of income usually requires you to have your current W-2 forms or your last two tax returns. You might also have to provide pay stubs from the previous month.  
2. Proof of assets
Any investments that generate funds for you are considered assets. These include savings accounts, any stocks and bonds you own, real estate you own, retirement funds, and other sources of income. 
Essentially, your proof of assets is another aspect of your proof of income. 
3. Profit and loss statements
This is applicable in the case that you own a business. You'll want to provide the financial institution with profit and loss statements to give an overall idea of your income from your business.
4. Proof of debts and credit information
To prove your trustworthiness as a borrower, you'll need to provide your credit score and recent credit reports. However, you'll also need to provide some information about the debt that you hold — even though it shows up on your credit report.
This means you'll need to provide information about current student loans, mortgages, credit cards, auto loans, personal loans, and any other sources of debt.
5. Social security card/ID
You'll need to prove your identity when you apply for a refinance, so be sure to have a copy of your original social security card on hand, in addition to a second form of ID — a driver's license or a passport will do.
6. Educational history
Believe it or not, some lenders require that you verify your education. This means you might have to provide a copy of your diploma or transcripts to prove your educational history.
7. Proof of insurance
To refinance your home, you must show that you have homeowner's insurance. You'll also need something called title insurance. Title insurance is protection for the lender against any potential issues with the title. This protects the financial institution in the case that the title they are handed is fraudulent or has any other issues.
So, while you won't need new homeowner's insurance, you will need to process a new lender's title insurance for the new mortgage to refinance. This is because the lender's title insurance expires at the time that the mortgage is paid off in full, which you are doing when you refinance your home. 
8. Appraisal documentation
You'll need to submit documentation of the most recent appraisal of your home. If you purchased your home a long time ago, the lender may request that a new appraisal be done on the home. Either way, this informs the financial institution as to the most up to date value of your home. 
Once you have all of this paperwork gathered together, refinancing should be relatively straightforward. It can seem like a headache, but overall, a mortgage refinance can save you thousands of dollars on your home.
Refinancing saves you money by:
Lowering your monthly payments

Shortening your mortgage term

Lowering your APR
Lowering your APR and shortening your mortgage term can also help you save money overall by decreasing the interest you pay over the life of the loan.
So, despite the hassle of getting the paperwork in order, if interest rates are low and your credit is good, refinancing is often well worth the effort.
Ready To Apply?
One convenience of the modern world is that most things can be done online — refinancing included! 
Check out the refinancing rates offered by Partners Financial FCU, and talk to a representative today who can help to walk you through the process.
If you're ready to get started, click the button below!