Best Free Checking Accounts: 10 Things To Look For Before Opening
Posted on December 8, 2019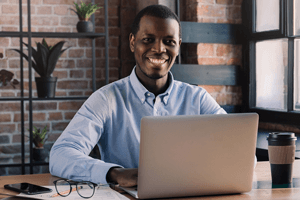 Many banks and credit unions will try to entice you with various perks in exchange for opening a free checking account with them.
While the incentives may seem appealing, you always want to read the fine print. This is the only way to know for sure what checking accounts are free. Otherwise, you could find yourself with a free checking account that isn't as free as you thought.
How To Determine What Checking Accounts Are Free
Here are 10 things to look for when on the hunt for the best free checking account.
How do you qualify for free checking?
Both banks and credit unions may offer a free checking account, but you want to be sure that you understand precisely what free means. Some will require that you meet specific qualifications to take advantage of that deal.
For example, you might have to enroll in eStatements or make a certain number of debit purchases throughout the month. Be sure that you know what the requirements are to avoid paying fees.
What is the minimum amount required to open the account?
While some banks and credit unions won't have a minimum deposit requirement to open a free checking account, others will. You want to know this amount before applying, so you're prepared to make the initial deposit. Depending on the amount required, it might help you decide who has the best free checking account.
Another thing to keep in mind is that some accounts will require a minimum amount of money to be in the account at all times. You might be charged a fee if your account falls below that amount. To avoid being assessed unnecessary fees, be sure that you can meet the minimums required for the account.
Are there ATM fees?
You also want to be aware of any fees associated with using the ATM to access your funds.
Is there a fee for using your branch's ATM, or is it free? Does your bank have sister branches that allow you to use their ATM for free or at a reduced rate? Do you get your ATM fees reimbursed up to a set amount?
Knowing this information upfront can help you to determine what checking accounts are free, and which is best for you, especially if you make frequent use of the ATM.
Is there overdraft protection?
There might come a time when you spend more than you have in your account. In that case, you want to know how your checking account processes payments.
Will your bank or credit union process payments that are for more than the amount in your account? Will you have to pay a fee for this? You also want to know if your bank will allow you to withdraw funds that are not in your account. If so, is there a fee for this, and what are the terms if they do? If there are multiple charges for funds that you don't have, are you charged a separate insufficient funds fee for each?
Accidents happen, so it's important to know what type of overdraft protection is available if you spend more than what you have in your account.
Will the account pay interest?
Many accounts today are offering interest on the balance. Some are high-interest accounts, while others offer a very nominal rate. Either way, you want to know whether your free checking account will pay interest on your balance.
In general, high-yield checking accounts will pay more in interest, but you'll have to meet additional requirements.
Can you access your account online?
Online banking is fairly standard, so any free checking account you open should offer this convenience. This option gives you around the clock access to view your account and your account activity. You can often complete many transactions online instead of going to your local branch or calling them.
Some of the transactions you can usually complete online include printing or viewing your online statements, viewing your check images, and applying for additional product offerings such as a car or personal loan.
Is mobile banking available?
Along with being able to access your account online, you want to know if mobile banking is included. Many banks and credit unions offer a mobile app, which makes the mobile banking experience even better.
If you regularly take care of things on your phone, verify that mobile banking is an option.
Does the bank supply checks?
While completing banking transactions using a check might not be as popular as it once was, you should still ask if your account comes with checks.
Many of the best free checking accounts will provide checks, but some charge a fee. If there is a fee, you want to find out what it is.
Where is the nearest branch?
You might not frequent a physical branch, but you want to know where one is in case you need to. It's helpful to have one close to you in case an emergency financial situation occurs, requiring you to speak to a customer service representative face to face.
If there isn't a branch nearby, be sure that you can complete all important transactions and processes online or over the phone.
Can you transfer money and send payments?
These days there are many convenient ways to transfer, send, and receive money.
Whether you need to pay for a service, get money from a relative, or transfer funds to another account, find out what options are available with your free checking account. Think about how you usually use your money and make sure the checking account you choose has the option that's most essential for you.
Who Has The Best Free Checking Account?
There are many great free checking accounts available, you just need to know where to look. To find the best account, consider your needs and preferences and compare those to what various accounts offer.
Before you open your account, do your due diligence by researching the 10 points listed above, so you're not left feeling let down by the account you choose.
At Partners Financial FCU, we offer several checking accounts that might be just what you're looking for.