Credit Unions vs Banks For Auto Loans
Posted on November 29, 2017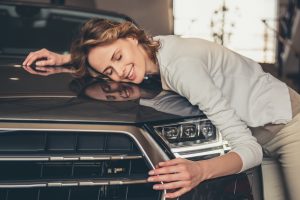 Once you've found the right car, it's time to get serious about finding the right auto loan. While dealership loan programs are often more convenient, they often have higher rates or other features that make them less attractive than a traditional bank or credit union auto loan. The final decision you'll need to make is whether to use a credit union or a bank for your final loan.
The questions that matter
Most consumers who want an auto loan have very specific questions that must be addressed before making a final decision on their loan. Some of those questions are:
Where can I get the best rate?

How much will I have to put down?

What are the terms available on an auto loan?

What happens if I have a minor blemish on my credit report?

Where will I get the best customer service?

Who can I call if I have a problem with my loan?

How quickly can I get an auto loan approved?
These questions are all important; as a consumer, you want to make sure you know the answers before you start shopping for an auto loan; particularly if you've already found the car you're looking for – time is of the essence.
Finding the right auto loan rates
As a general rule of thumb, most auto loans are five-year terms. If you decide to go to a bank instead of a credit union, your rate could be higher. Typically, a bank will charge about one percent higher on an auto loan than a credit union will.
The reasons for this are varied, but this is primarily because a bank is a for-profit organization while credit unions are typically not-for-profit. Because of this, they can offer lower rates on loans. Click here to see current auto loan rates.
Determining down payments
When a borrower has excellent credit, a credit union may offer complete financing; this means you would not have to put any money down on a car. In most cases, banks will require a borrower to put something down; that could result in less money in your pocket after your loan closes.
If you are willing to make a down payment, you may be eligible for a lower interest rate at a credit union — banks will nearly always require a down payment, regardless of the interest rate they're charging.
Auto loan terms
For the most part, banks prefer to not make an auto loan for longer than five years. However, many credit unions will extend this time, particularly if you are purchasing a new car.
Talk to a loan officer at your credit union if a longer term is preferable; you may pay slightly more for interest, but chances are the rates will still be lower than a bank.
Less than perfect credit solution
Banks are very strict about credit scores; this is particularly true after the financial crisis of 2008. Today, guidelines for banks are often so stringent that a late payment a year ago could dramatically alter the terms of your loan, the interest rate you pay, or whether your loan will be approved at all.
Keep in mind, you always have a chance to explain what situation led up to a minor problem with your credit. But, in most cases, a credit union is far more flexible and more understanding with their members than a commercial bank.
Customer service matters
Commercial banks are often impersonal; you may wind up getting passed from person to person during the loan process. One person may take your application, another may request additional documents, and still another may do the follow-up.
This is less likely to occur with credit unions; local credit unions often are familiar with every member's finances, and they are more likely to assign one person to work with a member throughout the loan process, from application to closing.
Loan problems happen
From time to time, mistakes occur with a loan. Your payment may get delayed in the mail, a payment may be credited incorrectly, or an inaccurate report is made to a credit bureau. When you're dealing with a credit union, you can contact a member service representative immediately to address your concerns or get questions answered.
Banks are often broken into various departments and what's a seemingly simple problem can often result in numerous phone calls to numerous departments to get solved.
Loan approval times
Applying for a bank loan often requires many steps; the application, an underwriter, and a sign off from a senior loan officer. When dealing with a credit union, in most cases, there is a process in place to speed up the loan approval experience.
Credit unions can often close loans sooner than banks could. Don't forget, in many cases, you could find out your loan is approved on the same day you apply at a credit union. This is an exception at a bank, not a general practice.
There are many benefits to using a credit union. As a member, you're extended certain benefits which are not found at a commercial bank. More personalized service may even be enough for you to consider a credit union.
When you consider the benefits, like faster approval times, lower interest rates, and more favorable terms, the choice often becomes clear.
Let Partners Financial Federal Credit Union help you get the car and the terms you want. Click here to see our current auto loan rates.