What Is Credit Monitoring?
Posted on September 20, 2022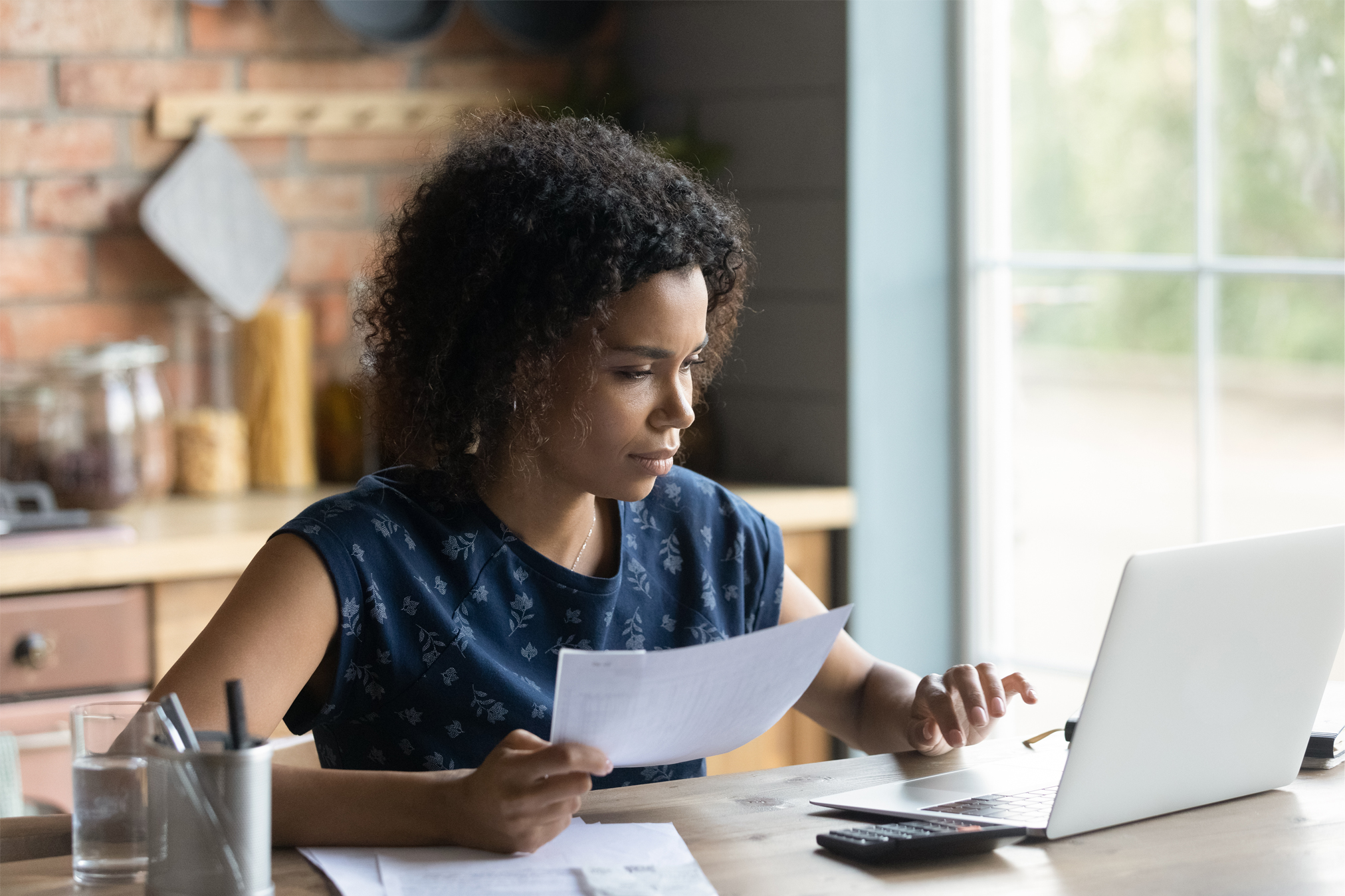 Partners Financial FCU offers premium checking account members access to 3-bureau credit monitoring services. Many financial experts recommend you sign up for credit monitoring services, especially if you are considering a major purchase such as a house or car.
But what is credit monitoring? Let's take a look at how credit monitoring works, why it is important, how much it costs, and how you can sign up for it.
What Is Credit?
Before you learn about monitoring credit, let's learn more about credit in general.
Credit is any money you borrow, whether in the form of a car or student loan, a mortgage, or money spent on a credit card. Lenders track how you repay money you borrow to determine your creditworthiness — how likely you are to repay your debts on time.
To do this, they rely on information from credit bureaus that collect data on how much money you borrow and how you pay it off. This ever-increasing record is called your credit history and each credit bureau uses it to assign you a credit score.
Your credit score plays a major role in determining how much lenders will allow you to borrow, the interest rate you will be charged, and how soon you will be required to repay your loan. As you can imagine, the accuracy of your credit history is critical to your ability to borrow money for anything from a credit card to a car to a home for your family.
What Is Credit Monitoring?
While you can check your credit score at any time online for free, credit bureaus are required by law to provide you with a free copy of your full credit report once a year. You will usually be charged for additional access to your information, which is updated every 30 days.
Credit monitoring offers continuous tracking of your credit history and credit score and alerts you immediately to any unexpected changes. These changes include:
New requests for credit

New loans, lines of credit, or credit cards opened in your name

Changes in your address or other personal information

Late payments, liens, and foreclosures appearing on your record
Most credit monitoring services also provide regular access to your updated credit history.
The Fine Print
It is important to be aware of what credit monitoring does and does not do in terms of flagging identity theft, reporting fraud, correcting errors, and recovering lost funds. These services can alert you to your credit standings and flag issues, but they cannot stop data breaches, phishing emails, or other fraudster attempts. 
The Consumer Financial Protection Bureau also urges consumers to be aware of the services they are receiving as part of credit monitoring services as well as hidden fees and cancellation policies.
Finally, credit monitoring will not improve your credit but it can help steer you in the right direction. Of course, Partners Financial FCU is here for you too!
Benefits of Credit Monitoring
Credit monitoring is critical to protecting your creditworthiness from being damaged by fraud or identity theft. While it has always been important to be sure that the information on your credit history is accurate, criminals are increasingly using stolen personal information to open bank accounts, apply for credit cards, and take out loans, often without the victim's knowledge.
A recent study by the AARP found that identity fraud rose 70% between 2020 and 2021 with cybercriminals taking advantage of the increased use of online transactions amid the pandemic to steal close to $24 billion. The study estimated that 15 million people had their personal financial information stolen in 2021, usually without their knowledge.
While credit monitoring cannot stop criminals from stealing your identity, it can alert you that it has taken place, allowing you to limit the damage by freezing your credit report, changing your bank cards and account numbers, and alerting merchants and vendors to fraudulent transactions. Taking these actions will also help limit the impact on your credit score.
Accessing Credit Monitoring Services
Credit monitoring services are available from financial institutions, the big three credit bureaus (Experian, Equifax, and TransUnion), and independent providers. Many providers will charge customers between $10 and $15 a month on a subscription basis for a range of services including credit monitoring.
Credit monitoring services are often bundled with additional security features. With a PFFCU Premium Checking account, you have access to credit monitoring and ID Theft services, including:
Active dark web monitoring to detect if your personal information has been compromised

Managed identity theft recovery with a personal recovery advocate

Reimbursement for costs incurred as a result of identity theft
These services are valuable tools to have available if you are unlucky enough to fall victim to identity theft.
What Is Credit Monitoring? Learn More With Partners Financial FCU!
At Partners Financial FCU we recognize the value of protecting our members' assets and credit. As a Premium Checking account holder, you are entitled to credit monitoring services and ID Theft recovery services, as well as other services designed to protect your assets and safeguard your credit.
Other benefits of our Premium Checking account include:
A discount on

consumer loans

Overdraft protection

Mobile phone protection

Free box of checks every 12 months

Free debit card replacement
Click below to learn more about the valuable account benefits we offer our customers.